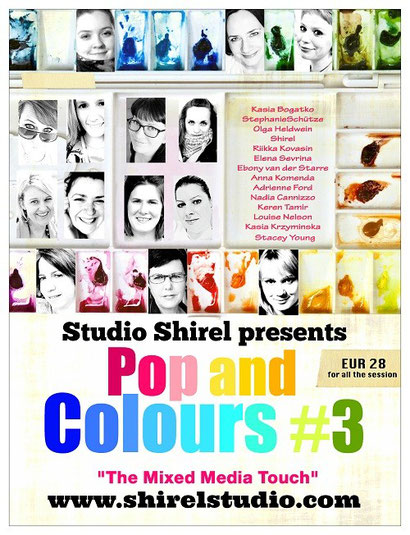 I discovered this super online workshop – with a bunch of great artist.

It is fantastic how you can change a layout with some gesso, colour, spray and a lot of imagination.
Here you can see my first attempt – it doesn't look like the original by Louise, but I had a lot of fun using this pearls and how I love the little frame.
There are still lots of cool classes waiting for me and I do hope I will find the time to try everything.